When reviewing information about concussion, it is helpful to understand the different hormones involved in the menstrual cycle and what the levels are at different phases. Both female and male hormones come into play. New research shows that a sudden drop in progesterone levels may indicate a higher potential for longer recovery times from concussion [1] and that progesterone can help with recovery [2].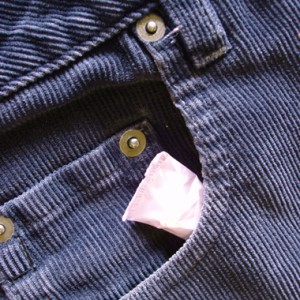 Basics
Day 1 of the menstrual cycle: the first day of one's period (menstruation)
First period: menarche
Last period: menopause
Typical cycle length: 21 – 45 days (puberty, except after the first period), 21 – 34 days (late adolescence and childbearing years), variable (perimenopause)
Typical period length: varies dependent on age and life phase, activity levels, health issues, and other factors
If you don't have a period for three months, it's recommended that you contact a physician. This is particularly true for athletes. While it's known that exercise can affect menstrual cycles, it is not common to have no period for three months or more. Secondary amenorrhea is indicated after three months without a period. For athletes, this may indicate Female Athlete Triad issues, so it's very important to see a physician if you have no period for three months.
Phases and Hormone Levels
The menstrual cycle is categorized into several phases. This is how the hormone levels function during a regular cycle.
Note: I've seen some references to ovulation as being a separate phase rather than a process within the follicular stage. I haven't yet been able to find a good definitive source of which is correct. However, it is the key event in the menstrual cycle, IMO. Much occurs, and there's a large shift in hormone levels during and afterward. Ovulation also results in the production of progesterone. It's possible to have cycles in which there is no ovulation, but there's still bleeding. Don't assume that you're ovulating with each cycle.
In the graphic below, it shows ovulation as part of the follicular stage. This is one of the best images I found, so I am sharing that here.
Follicular Phase
Hormone levels are generally low during this phase.
| | |
| --- | --- |
| Synonym | Ovarian phase |
| Timing | Pre-ovulatory |
| Abbreviation | FP |
| Notes | Initially, hormones are generally and consistently low. Estrogen increases significantly prior to ovulation. Progesterone is low. |
Ovulation
It's important to keep in mind that there are differences in various life phases. For example, initial periods during puberty are anovulatory. In perimenopause, it fluctuates. An important aspect to keep in mind is that it's possible to have bleeding and what you think is a period even though ovulation did not occur.
Synonym
Ovulatory phase
Notes
Estrogen rises. The GRnH "pulse" or "surge" occurs to initiate the FSH and LH release, resulting in ovulation. Progesterone is low before ovulation and high afterward. If pregnancy occurs, progesterone levels remain high. There may be menstrual cycles in which ovulation does not occur (anovulatory cycles).
Pituitary Hormones
There are three pituitary hormones related to ovulation. You may not hear of these as often, but they are critical parts of the process. These hormones are produced by the pituitary gland. The endocrine system can be disrupted by brain injury. These hormones have a pulse that initiates their respective action and results in ovulation. Descriptions follow.
Follicle Stimulating Hormone (FSH): Ovarian follicles mature and get ready to release an egg
Leutinizing Hormone (LH): Releases an egg from an ovary
Gonadotropin-Releasing Hormone (GnRH): Generates the FSH and LH pulse
Dysfunction

Amenorrhea (secondary): hormone levels remain too low to initiate the pulse, so there is no ovulation and no period (diagnosed after three months without a period)
Female Athlete Triad: lack of adequate caloric intake results in secondary amenorrhea, which results in anovulatory cycles (no ovulation). This is sometimes referred to as athletic amenorrhea and hypothalamic amenorrhea.
Pituitary issues: hypothalamic amenorrhea
Polycystic Ovary Syndrome (PCOS): higher levels of LH and androgens (male hormones) such as testosterone; low levels of progesterone. Ovaries do not release eggs. This can be serious and result in fertility issues.
Anovulation: ovulation does not occur. No egg is released, so pregnancy can't occur. Progesterone is not produced, as the corpus luteum is not produced. Bleeding may still occur but is related to estrogen levels. [3] [4]
Luteal Phase
This is an important phase. I'm finding more information about issues in this stage more than the follicular stage.
Synonym
Ovarian phase
Timing
Post-ovulatory
Abbreviation
LP
Notes
Estrogen drops, rises again, and drops. Progesterone increases significantly then drops to levels common in the follicular phase. During pregnancy, progesterone levels are high. If there is no egg implantation in the uterus, the corpus luteum breaks down, resulting in menstruation (the period). The corpus luteum produces progesterone.
Dysfunction

Luteal Phase Dysfunction (LPD): shortened luteal phase; may result in or be identified by having more periods
Hypothyroidism: periods may be more frequent, have a higher volume (heavier; increased flow) and may be of a longer duration
A sudden drop in progesterone (the "withdrawal hypothesis") may result in a longer recovery [1]
A study suggests that women who experience a traumatic event during the LP may be at risk of developing depression and PTSD. [5]
Related Posts
Menstrual Cycle Hormones at a Glance
---
[1] Wunderle K, Hoeger K, Wasserman E, Bazarian J  "Menstrual Phase as Predictor of Outcome After Mild Traumatic Brain Injury in Women" Journal of Head Trauma Rehabilitation
[2] Healing Hormone Provides Hope for Brain Injury emory.edu April 22, 2013
[3] American Academy of Pediatrics  "Menstruation in Girls and Adolescents: Using the Menstrual Cycle as a Vital Sign" Pediatrics 2006;118;2245
[4] Association of Reproductive Health Professionals Abnormal Uterine Bleeding arhp.org
[5] Hormone Levels May Provide Key to Understanding Psychological Disorders in Women sciencedaily.com May 24, 2013
Related posts: