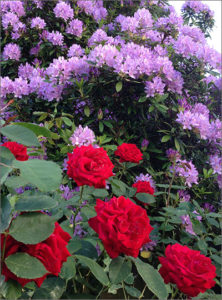 An oft-heard recommendation is to periodically take a few minutes break from your busy life and "smell the roses." It's good advice for any day. However, there's one detail often overlooked. To smell the roses, one must first plant the roses. Afterward, continually, one must tend and nurture said flowers. So it is with other aspects of your life.
To enjoy the benefits of something that soothes or provides solace in some manner, it can be helpful to plan and expend some effort up front. It's not work, really. It's an investment of time that will facilitate and provide welcome breaks. It doesn't always require much effort. You can discover a treasure in a matter of minutes that will provide benefit. Here are some tips for slowing down and enriching your life.
Create an Oasis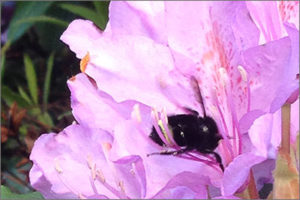 Gardens and yards are much more than an extension of one's house. Plan it right, and you can establish an oasis brimming with relaxing, varied sensory inputs. You can, in fact, create a refuge. Visit the local nursery at different times in the summer to see what plant blooms when so you have a steady showing of color and variety. Select some plants and flowers that invite birds to visit. Put up some bird feeders and listen for their songs. Look into native plants that might not require as much maintenance. Spend that time instead on some roses, for instance, which bloom continually.
After my concussion, I started purchasing perennials instead of annuals. They didn't require as much work and were lighter on the budget. You can buy them small to start and then they take off. Be sure and leave much space around them, as they definitely grow each year. I also started purchasing more yellow flowers. They just seemed a bit more cheerful to me. It might seem like a small item, or odd, I suppose, but concussion recovery is difficult. Any health issue can be difficult. Why not have some flowers that can lighten your day? Think about that: what color brings you the most enjoyment, the most relaxation, the most ease? Build around that.

Think about nutrition, too. Plant some tomatoes in your garden or in a container. They're sweeter than candy when ripened. Start an herb garden. Add fresh flavor to your meals and elevate the same old meals into something special.
Take the Road Less Traveled
Sure, you can drive on the freeway, but it will be noisy and busy and stressful. Take the back road once in a while. It's slower, quieter, and more scenic. You might arrive at your destination a few minutes later than you would have via the freeway, but you'll be more relaxed. It doesn't even have to be a long drive. Parallel to a busy road, there might be another without as much traffic or stoplights. Perhaps one road home from a shopping center would have more scenic value. Explore. Try a different route periodically. You might be pleasantly surprised.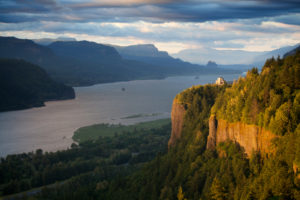 Find Your Soundtrack
If you could jump in your car today and drive to a favorite relaxing destination, what would that be? Is the ocean your favorite spot? The forest? Mountains? Meditation retreat? Chances are, there's an hours-long video on YouTube with soothing background music from any of those types of destinations. Take ten minutes and search for a topic, and you will find eight and ten-hour videos you can play in the background while you tend to other things in your life.
Take a Quick Class
You don't have to sign up for a course that requires a large time commitment over many weeks and therefore, produces more stress. There are opportunities everywhere for a quick skill enhancement. Hardware stores typically have short training seminars on the weekend to cover some home-improvement topic. Nurseries might have some gardening seminars. There's probably something of interest to you that wouldn't require much time and might even be free of charge. Take advantage of these opportunities. Use your new knowledge to enhance and enrich your surroundings.
Visit the Library
The cookbook section of the library is a favorite of mine. There's such a variety of books for many cuisines and cooking methods. One example: there are slow-cooker cookbooks at my local library. Crock pots are helpful to use when you have a concussion because you can be so tired late in the day. If you can't view the computer as often, books are nice to review. There are also gardening books available to help plan and set up your yard. Of course, there are books on every topic, so check some out on your topic of choice. Or, just check out a good novel and escape into a story for a bit. If it's difficult to read because of vision issues after your concussion, see if there are books on tape. The library has many options of items you can check out.
Plant Your Roses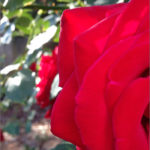 With a few tweaks here and there and a bit of planning, you can lighten your life without much effort. Even small changes can provide much benefit. Take the back road to your local nursery, take a class on tending roses, design your yard, invite some birds, sit down for a fresh-made meal with your background music playing, and relax.
Related posts: