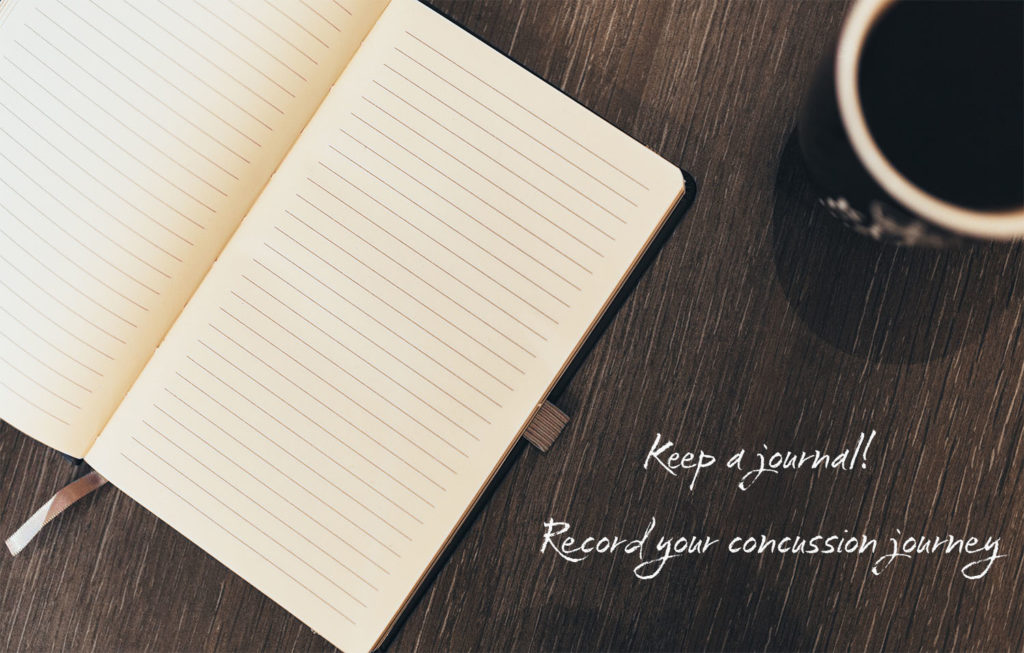 Participating in National Blog Posting Month (NaBloPoMo) means I have writing on my mind. I've committed to publishing a post each day in November. The thought of writing each day leads me to the thought of keeping a journal during a concussion recovery. Should you or shouldn't you?
I have mixed feelings. During my recovery, I didn't want to write about it. I was living it and it wasn't fun. In retrospect, however, I wish I had kept a journal. Recently I came across a short essay I had written about eight months into my recovery. Looking at it now, it seems very raw. It captured the moment, for sure. It's difficult for me to read on one level, but interesting at the same time. I'm glad I have it. What about you? Here are some thoughts about some of the benefits.
Outlet
Writing provides an outlet like no other. It enables you to process your thoughts and emotions. Then you can relax. Having a difficult day? Write it out. Set it aside and go back and review it a day later. Capture what happens on any given day. Because concussion has unique difficulties compared to other situations, I think it could possibly help. Sometimes when you start writing, unexpected thoughts spill out. Perhaps you're experiencing a setback. Maybe anger is an issue, which is common for TBIs. Difficulties with people understanding what concussion is could be something to write about. There are so many symptoms for concussion.  Whether it's one-time or ongoing, writing thoughts down can be helpful. Clear your mind. Process your thoughts. Let them go.
Record
If you start a journal, you'll have a record of what has transpired during your recovery. You can track day-by-day symptoms. You can also maintain a record of successes, improvements, and difficult moments. I think it's helpful to track setbacks and tough times. Setbacks are inevitable. If you track them, you might just find that you're actually making progress. This month's setback could be very different than last month's. At some point in the future, you could review older notes and see how far you've come. You can also share information with your physicians. Who knows? You might just identify some patterns that help with your recovery.
Go for it!
If you've been thinking of keeping a journal, I think it can be worthwhile to start one. It's easy to do. Pick up a pen and paper and start writing! If you can't handle working on the computer for very long (as is the case for many), then write things down. You could also record your thoughts on the recorder on your mobile phone. Then you could transcribe them later. That helps if you're out somewhere and an idea suddenly pops into your head. There are options for what to track and for how to do so. Go for it!
Related posts: