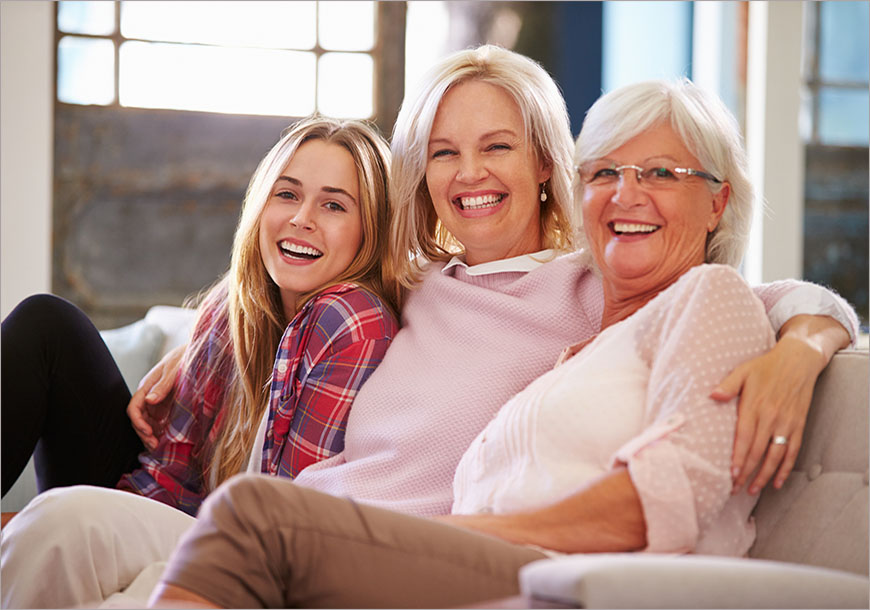 There's a need for a longitudinal cohort study that looks at neck issues and covers adolescents and teens through post-menopausal women in their 50s and 60s. There will never another time in history when we have the generational span that currently exists. Boomers are older and are some of last generations to have not participated in organized sports while young. Title IX didn't pass until 1972. At that time, early boomers would have graduated from high school and possibly college. Those in Generation Jones, the later years of the baby boom were in high school. The Female Athlete Triad was discovered in the 90s, which was when Generation X started participating in team sports. The triad impacted sports for females. Recently, heading was banned for soccer. That's the next one, which is yet unnamed. Generation Z is the current generation but birth years are from 1996 – 2010. It is imperative to immediately start tracking disc degeneration, osteopenia, and more. Some data might exist that could be gathered as part of the research. The point is: start looking at it now. Here's some background about each generation and the importance of looking at each.
See also: Generations at a Glance
Baby Boomers
This generation worked to pass Title IX. They're responsible for it, and we owe them much for that reason. There were no organized team sports such as soccer, hockey, and lacrosse. Cheerleading hadn't changed to incorporate more gymnastics as is common today.
Generation Jones: 1954 – 1965
Generation Jones is actually part of the boomers. It's the later boomer years and this group has been given a name. Title IX passed while this age group was in school. For some, it was during high school years. For others, middle school and younger. Like the early boomers, there were no organized team sports such as soccer, hockey, and lacrosse. Nor was there cheerleading such as it exists today. There were swim teams, track and field, softball teams, and ski racing teams. Not everyone participated in sports, however.
People of this generation led an active lifestyle during these years. Computers and the internet didn't exist. As kids, everyone was out playing games in their neighborhood and weren't inside the house much. In summer, they'd ride bikes for fun and to get places, swim, walk, roller skate, and those sorts of activities. Girls would jump rope for hours. Kids could be out until the street lights came on, which always happened too early. In winter, they'd go out in the snow and play, go ice skating (indoor rinks or outside), ski, and go sledding all the time. You couldn't keep kids inside for very long during those years. I know this, because this is my generation.
Because there were no organized team sports, there were no Female Athlete Triad concerns. I'm assuming that there weren't as many issues with bone mass development (a triad issue). Girls weren't bouncing soccer balls off their foreheads and perhaps straining their neck at times.
Generation X
This age group were the first to benefit from Title IX. Organized team sports began activities in the late 70s. [1] Through the 80s and 90s, girls played organized team sports in high school and college. Soccer became popular. The triad also became known and was studied during these years. However, it was after many of the girls had been playing in their adolescent years.
For this group, we have potentially pre-triad women who were bouncing balls off their foreheads for years, and perhaps straining their neck. If girls were experiencing bone density issues due to the triad, and that impacted their bone mass development in those critical years, will their neck be affected in later years? Might this generation have more issues with disc degeneration in their necks than boomers and Gen Jones? Do they already? Will they experience more issues with osteopenia and osteoperosis because they were pre-triad knowledge and potentially had impaired bone development during their critical years?
Millennials
Now for the millennials. Some in this generation might still be in college. Sports is well underway at this point. This group is post-triad. They played sports while growing up, through adolescence. Compared to Gen X, will they have fewer neck disc degeneration issues in the future than those in Gen X? Will they have more neck issues than boomers and Gen Jones?
Generation Z
This generation will be different from millennials and Gen X. It's true that girls are able to participate in sports throughout childhood all the way through college – and beyond in some cases. This generation will be post-Title IX, and post-triad discovery and attention. Was there less neck strain? In comparison to millennials, will they have more disc degeneration issues, or less?
Next (Unnamed) Generation
There was a lawsuit in 2015 that changed soccer. Kids are no longer able to head the ball. So, that means that this generation will be post-Title IX, post-triad, and post-heading ban. That means no bouncing balls off one's forehead in the key bone mass development ages. Maybe there will be less strain on necks. Plus, all this concussion work is placing more focus on neck strengthening. Will they have more disc degeneration issues, or less than Gen Z and all the others?
Study Needed
That's the background for each generation. This is a moment in time which will not be repeated. The boomers and Generation Jones are already losing people. Those two generations can provide a baseline to which to compare subsequent generations. They did not participate in team organized sports such as soccer and hockey. Nor did cheerleading have the same level of athleticism during their teen years.
Baby boomers, including Generation Jones: take neck x-rays now and at some interval to see the level of disc degeneration that exists. They might already have some. As you get older, disc degeneration is definitely a possibility. We'll be dealing more with osteopenia and osteoperosis in the coming years.
Gen X: take neck x-rays now and at intervals and see how disc degeneration compares to Boomers and Generation Jones. Is there a difference? Is there more degeneration due to activities before the triad was known? Is it too early to know?
Millennials: take neck x-rays now and at intervals and see how disc degeneration compares to Gen X. Millennials were after the triad. Is there a difference in disc degeneration? Is there less degeneration than Gen X due to activities after the triad was known?
Gen Z:  take neck x-rays now to use as a baseline, and at intervals in years to come. Compare to previous generations at different ages.
That's my idea for research into neck issues. Looking at all these generations now and in years to come will provide much-needed information for orthopedic issues in the future. Perhaps some issues can be minimized if caught now. Time is wasting. Boomers and Generation Jones are your baseline. If nothing else, start getting more x-rays of these age groups and start tracking cervical disc degeneration. It's time for a longitudinal cohort study that includes all these generations. If females are thought to have more concussions because of weaker necks, it's imperative to capture and study this information now and in the future.
---
[1] "Timeline: A Brief History of Women's Team Sports in America" pbs.org
Related posts: