It's all about outlook. Every day. I think that women and girls have abilities and drive to accomplish anything, to attain any goal, to realize any dream. With that in mind, I'm sharing some quotes. Some are thoughts of my own (in the graphic) and others are some of my favorite quotes by amazing women. Be inspired!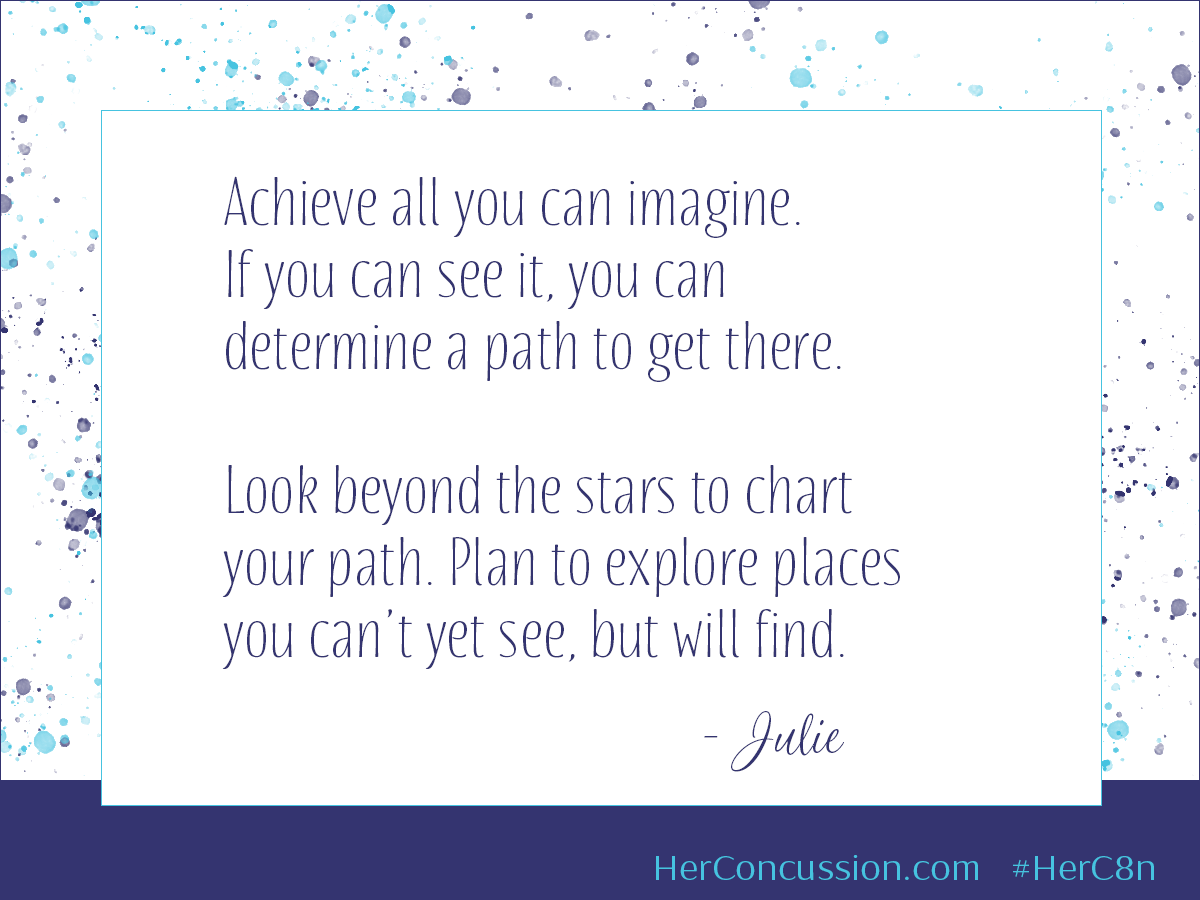 Malala Yousafzai
Activist and Nobel Prize Winner
I raise up my voice-not so I can shout but so that those without a voice can be heard…we cannot succeed when half of us are held back.

We realize the importance of our voices only when we are silenced.

When the whole world is silent, even one voice becomes powerful.

If one man can destroy everything, why can't one girl change it?

If people were silent nothing would change.
Eleanor Roosevelt
First Lady, diplomat, and activist
With the new day comes new strength and new thoughts.

Great minds discuss ideas; average minds discuss events; small minds discuss people.

Women are like teabags. You don't know how strong they are until you put them in hot water.
Virginia Woolf
Author
I would venture to guess that Anon, who wrote so many poems without signing them, was often a woman.

I will not be "famous," "great." I will go on adventuring, changing, opening my mind and my eyes, refusing to be stamped and stereotyped. The thing is to free one's self: to let it find its dimensions, not be impeded. – A Writer's Diary
Hillary Clinton
First Lady, Secretary of State, attorney, first woman to run for her party in a presidential election
People can judge me for what I've done. And I think when somebody's out in the public eye, that's what they do. So I'm fully comfortable with who I am, what I stand for, and what I've always stood for.

If I want to knock a story off the front page, I just change my hairstyle.
Shirley Chisholm
First black woman elected to the House of Representatives
You don't make progress by standing on the sidelines, whimpering and complaining. You make progress by implementing ideas.

Tremendous amounts of talent are lost to our society just because that talent wears a skirt.
Amelia Earhart
Pilot and adventurer
Adventure is worthwhile in itself.

Women, like men, should try to do the impossible. And when they fail, their failure should be a challenge to others.
Sally Ride
First female astronaut
All adventures, especially into new territory, are scary.
Oprah Winfrey
Media proprietor
The biggest adventure you can ever take is to live the life of your dreams.

Create the highest, grandest vision possible for your life, because you become what you believe.
Lucille Ball
Actress and comedian
I'd rather regret the things I've done than regret the things I haven't done.
Nora Ephron
Screenwriter, director, and journalist
Above all, be the heroine of your life, not the victim.
---
Many of these quotes can be found on brainyquotes.com
Related posts: