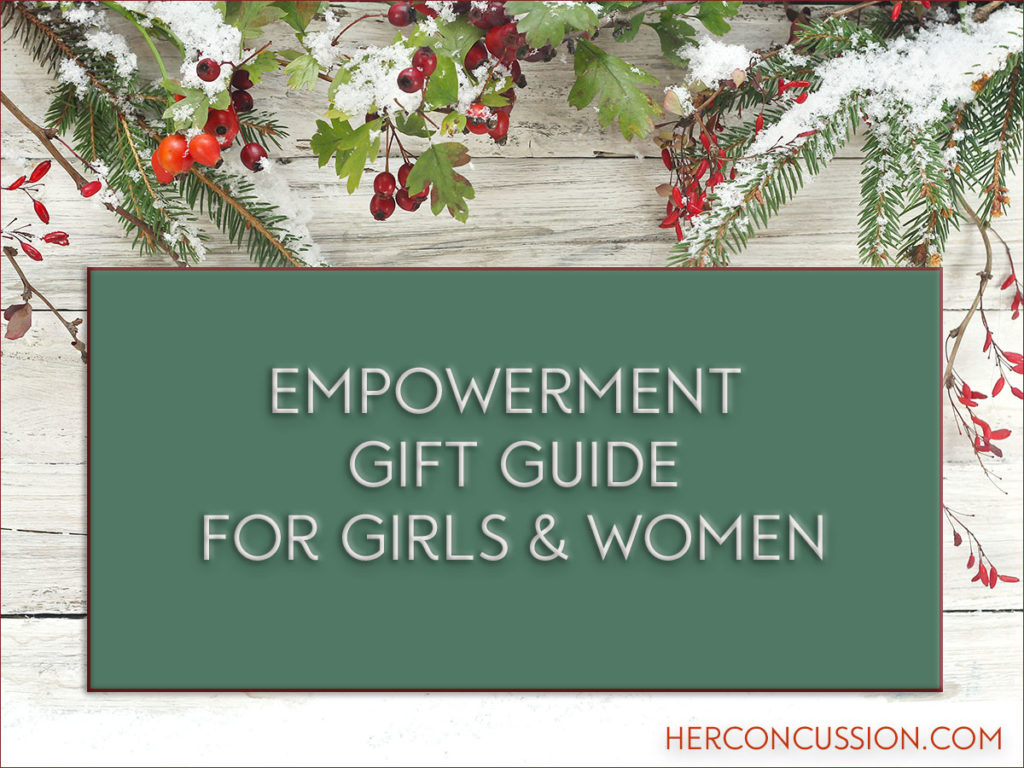 Here at HerConcussion, we're strong believers in the strength of women and amazing capabilities of girls. One of our goals is to encourage girls, teens, and women to aim high, push the envelope, and make dreams a reality. With that in mind, here's a list of gifts to consider to empower, encourage, and inspire females of all ages. The list includes businesses run by women that produce items designed for females as well as items that can encourage empowerment. I'm publishing this at end-of-year holiday time, but these are applicable any time of year. Take a look!
Toys
If you want to encourage STEM activities for the girls in your life, here are several great options.
Goldieblox is famous for their "disrupting the toy aisle" mission to reduce the amount of pink products for girls. The company began with a Kickstarter campaign to start creating their engineering and construction toys that are geared toward girls. The company won a Super Bowl commercial contest, and has made great strides in encouraging STEM for girls. Check it out!
StemBox ships a science experiment kit each month to subscribers. Per their website, experiments include chemistry, biology, electrical engineering, programming, math, and spatial awareness. The kits are geared for girls ages 8-13.
Race car sets. When I was young, I asked for a race car set for Christmas. I received one, and it was a lot of fun. Later on, we also had Hot Wheels sets for my younger siblings. We would set up elaborate tracks to facilitate fast travels and (hopefully) successful navigation of the large loops. That takes trial and error and changing building configurations. I also purchased some as an adult when shopping for family gifts. It's fun to have race cars around. Individual cars make great stocking stuffers for girls and boys alike, so don't miss out on this opportunity. Girls like race cars and driving, too!
Clothing
Title Nine is all about clothing for active women. The company was started in 1989 by Missy Park to fill the need for female athletic clothing. There's exercise clothing, sports bras, sweaters, jackets, dresses, skirts, casual clothing and more. It's a must-see site. Even if you're not into exercising, there are some cool looking clothes. There's also a variety of colors available for products, which is nice.
Skiing and Snowboarding
Excitement reigns in the ski and snowboarding industry! I've found several women-owned businesses that are addressing the need for female-specific equipment and clothing. These are items designed by women for women so you can hit the slopes.
Coalition Snow produces skis and snowboards designed for women. The women founders became fed up with the dreaded "pink it and shrink it" mentality and equipment options and developed their own skis and snowboards that are built stronger. Watch their video from a few years back to get the story.
SheShreds.co is a woman-owned business that creates clothes for the adventurers amongst us. Clothing is designed for skiers, snowboards, skateboarders, mountain bikers, surfers, and more.
Books
Set aside Facebook, Snapchat, Instagram and other social media for a bit. Pick up some books, whether on your reading device or in hand. Provide your girls with nourishment for their mind, their imagination, their dreams, their place in the world. If you can't purchase one, add them to a reading list and visit your local library!
I'm a writer and a bookworm from way back. I read every book in our house and regularly rode my bike (or took the bus) to our local library and picked seven books at a time (which was the limit). While in my younger years, I remember writing a little newspaper or newsletter or one-page something about one of our family trips. Fast forward to years later, and I ended up with a career in technical communication (aka technical writing), which is a fantastic writing profession. I've written so many materials and learned how to run websites (this is one of them). In any case, I think that writing is a calling. If you have a daughter or niece or friend interested in writing, by all means provide some books to read. Focus first on literature. Your young writer must read, read, read and see how the various masters have done so. Assimilate the writing. I'll include some of my favorite items here and will indicate them as good options for young writers.
(Note: I'm a Partner for Powell's Books in Portland, OR. If you purchase a book or item using one of the affiliate links on this page, I'll receive a small commission. Clicking one of the links puts a cookie on your site. It's one way to support my work. Thanks! Of course, the books are available everywhere and perhaps at your library as well if you'd prefer another alternative. It's a great list, so read on!)
I Am Malala
This is one I think needs no introduction. I went to check this out from the library. Even though there were multiple copies at multiple branches, it was unavailable. This is a good one, peeps. Follow Malala's work. She won the Nobel Peace Prize and has worked tirelessly for years. She's truly amazing.
Author: Malala Yousafzai with Christina Lamb
Publisher: Little, Brown and Company
Publishing Date: October 2013
I Am Malala: The Girl Who Stood Up for Education & Was Shot by the Taliban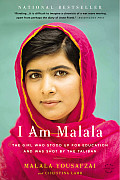 by Malala YousafzaiTrade Paperback
Little Women*
This is one of my personal favorites. It's a classic, of course, so is good for young writers. I read this when I was in middle school, I think. I loved it and I think that any girl in her early teens would like the book. It's been made into a movie multiple times.
Author: Louisa May Alcott
Publishing Date: 1880
Little Women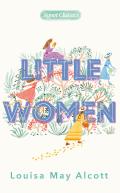 by Louisa May AlcottMass Market
In Our Own Words: Extraordinary Speeches of the American Century*
This one is for older girls, and you might want to review the TOC before purchasing. It is one of my all-time favorite books on my current bookshelf. I often pull it down to look up a speech from John F. Kennedy, Martin Luther King, political and notable speeches at key moments in history, artists, scientists, and an incredible array of topics. Sometimes I just like to pick a speech here and there to read through because they're so interesting. I think these are good for young writers because it shows some incredible speech writing (hello, MLK "I have a dream" and JFK inauguration as well as other political speeches). Also, there's the historical perspective. It's a writer's job, I think, to analyze information and explain things to readers. This book provides many viewpoints about varied topics, historical moments and more – all very important for writers to research topics and analyze and explain. This book, I think, can encourage your young writer not only to read, but to analyze and perhaps develop her own arguments, essays, and speeches on a particular topic. It's also a great family book, I think, given the breadth of topics and years covered.
Here are just a few examples of what's in the book:
Union Activist Rose Schneiderman on the Deaths of 146 Workers in the Triangle Shirtwaist Fire
Carrie Chapman Catt Urges the U.S. Congress to Make One "Last, Hard Fight" for Suffrage
President Warren G. Harding Marvels at the "Majesty" of Yellowstone National Park
Attorney Edward Prineville Demands Imprisonment for Eight Chicago White Sox Players Who Intentionally Lost the 1919 World Series
General Dwight D. Eisenhower Drafts a Message of Apology for His Failure at D-Day (his prepared speech in case it was needed, which it was not)
General Eisenhower Issues His "Order of the Day" to the Men Who Will Storm the Beaches of Normandy
J. Robert Oppenheimer, Creator of the Atomic Bomb, Beseeches His Colleagues Not to Forget Morality in Their Pursuit of Science
Jack Kerouac, in a Rare Public Appearance, Describes What the "Beat Generation" Is – and Is Not
President John F. Kennedy Summons the Nation and the World to Join Together in the Fight Against "Tyranny, Poverty, Disease, and War" (Note: His inaugural speech)
Dr. Martin Luther King Jr. Electrifies a Nation with His Call for an End to Segregation and Racial Discrimination (Note: Yep, the most famous of speeches: I have a dream…)
Judge Clarence Thomas Vehemently Denies Charges of Sexual Harassment Made by Former Employee Anita Hill
Anita Hill Describes Judge Thomas's Sexual Advances Toward Her in Lurid Detail  (Note: there are a few items in the book about this topic, so check the TOC if it's something about which you're concerned. The accompanying note in the book is very interesting. It states that women were upset with the manner in which the Judiciary Committee interrogated Ms. Hill and as a result led to the election of "an unprecedented number of female senators and representatives to Congress" in 1992.)
Ryan White Relates the Prejudices and Hatred He Has Endured Since Being Diagnosed with AIDS
Green Bay Packers Coach Vince Lombardi Orders His Players to "Make Any Sacrifice to Win" (Note: I think this would be an interesting one for young writers and sports participants to read. Is it still valid in these times when football and sports is changing that mindset, or trying to? What would your daughter say? Is safety more important than winning? If her coach puts winning first, can she state her argument against that? Read some good speeches and arguments.)
In Our Own Words: Extraordinary Speeches of the American Century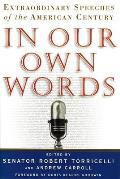 by Shultz, Jeffrey J.Hardcover
The Complete Novels of Jane Austen*
I'm including a collection of Jane Austen's novels, as I think they're wonderful. Young writers in particular would benefit from a collection, I think. Of course, movies have been made of her novels. Those are good accompaniments to the books themselves, but it's always good to read her work. Jane Austen is huge, even today. If your young writer isn't familiar with her work, definitely consider introducing her to Jane. Her novels include Pride and Prejudice, Emma, Sense and Sensibility, Mansfield Park, Northanger Park, and Lady Susan.
The Complete Novels of Jane Austen

by Jane AustenHardcover
Selected Stories of O Henry*
Oh.my.gosh. O. Henry. He's the master of the short story. If you have a young writer, find a collection of his stories. The writing is phenomenal. There's a twist in every story and the characters and settings are amazing, varied, and wonderful. Chances are good you've come across The Gift of the Magi, one of his most famous stories. When searching for an O. Henry collection, be sure and focus on his stories. There's also an O. Henry Award, and there are collections of those as well. I haven't actively looked at the award winners. The O. Henry Award is a major award in writing. Bottom line: if you have a budding writer in your circle, O. Henry is a must.
Selected Stories of O Henry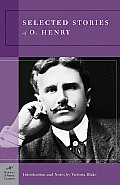 by Laura FurmanTrade Paperback
Girls Think of Everything
This looks interesting. Do you know of a girl who likes to tinker and invent things? This might be a good option.
Girls Think of Everything Stories of Ingenious Inventions by Women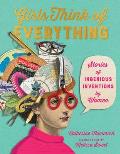 by Catherine Thimmesh and Melissa SweetTrade Paperback
Headstrong: 52 Women Who Changed Science-and the World
Well, I think the title says it all.
Author: Rachel Swaby
Publisher: Bantam Doubleday Dell
Headstrong 52 Women Who Changed Science & the World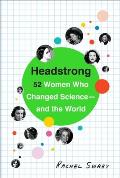 by Rachel SwabyTrade Paperback
Women in Science: 50 Fearless Pioneers Who Changed the World
Another great collection. This looks like a very cool book. I love the imagery.
Author: Rachel Ignotofsky
Publisher: Ten Speed Press
Age range: 10-17
Women in Science 50 Fearless Pioneers Who Changed the World

by Kelly DidomenicoHardcover
Decor
To encourage dreams, I came across some wonderful items at Pottery Barn Teen that I think you might find interesting. They're from the Junk Gypsy collection. I think they're pretty cool. Here they are:
Wall lettering: Junk Gypsy Dreamer Glitter Letters
Pillow sham: Junk Gypsy Follow Your Heart Sham
Wall mural: Blaze Your Own Trail Wall Mural
Next Up …
These are some ideas to get one started along a lifelong journey of exploration and achievement. Find women-owned companies from which to purchase when possible. Read books from which to learn and draw inspiration. Give a girl some books highlighting pioneers and world-changers, toys that challenge her mind, provide examples of stirring speeches that impacted many, surround her with reminders to dream, and who knows what she might accomplish or invent? We'd love to find out!
P.S. Be sure and check out the movies I listed and the quotes I gathered together. Perhaps there's a movie to purchase and give someone. There's plenty of inspiration all around!
Related posts: