HerConcussion.com is a site that was launched in May 2013 to focus on female concussion advocacy and provide information and reference materials on that topic. In December 2016, I started turning the site off and it was inactive most of 2017. I've recently begun turning things back on. More information is in this post: Welcome to HerConcussion.com! I've focused mainly on hormones and issues with menstrual cycles and concussion. There's quite a bit of information about that topic here on this site as well as the survey I conducted and forms I developed. My related site is AllConcussion.com, which covers all topics related to concussion.
This site was created by and is and managed by Julie Norris, Publisher. Here's information about me, which is also on my 2moroDocs site.
My Background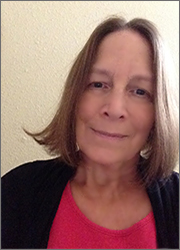 I have a B.A. in English – Technical Communications, 30+ years of experience in the field, and have received four industry awards (three STC, one IABC) as well as other recognition for blogging, design, and email marketing. Details about these items are on my 2moroDocs Awards page. My company, 2moroDocs, provides writing and content production and management, social media services, and WordPress blog customization. I can also provide technical documentation assistance.
Currently, I run my blogs and sites, handling all aspects of production: writing, graphics, WordPress site coding, and day-to-day management. I've become proficient with WordPress, and am familiar with the code, so am able to develop and maintain websites and blogs.
Activities in Social Media
Contributor:
Recognition for Work Online
In July of 2010, I was named #16 in MindTouch's list of 25 Most Influential Technical Communicator Bloggers. My 2moroDocs blog is included on Alltop.com in the Technical Writing section. A post was included as a Holy Kaw item on Alltop.com. Also, a number of 2moroDocs posts have been added to the EServer Technical Communication Library, an extensive database of articles related to the field of technical communication. For all of these items, I feel quite fortunate and appreciative. My 2moroDocs site was added to the Showcase for StudioPress, which develops the themes I use for my websites. In January 2012, I was named #48 of 400 in #TechComm and #ContentStrategy by MindTouch. In the same list, my chat was listed at #92. Here's a link to the list: The 400 Most Influential in #TechComm and #ContentStrategy. I'm very pleased to be listed in the top 50 in the list, as I had reduced my discussions about technical writing on my blog. However, I continue to write documentation on 2moroDocs and try out new techniques and push the envelope. I was also again included in the list in 2013: 2013 Top Influencers in #TechComm (click the link to the list of the top 100). In 2014, I was named in the Top 40.